J24255B
Car Competition Off-Road 25 % NITRO 5L

Micro engine fuel, 25% Nitro .BUGGY
Ifmar/Efra rules

(4 pcs of 5 liter cans in one carton)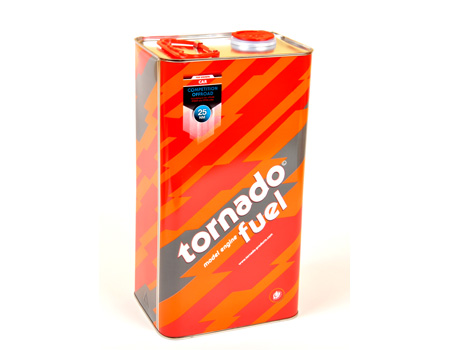 TORNADO is well known over the world for his great fuel performances since many years.
The fuel is a mixture of high quality components. This blend of fuel will bring you better performances, cool running temperature and will protect your engine in ever conditons of use.

After using your engine, we recommend to use the special protection product AFTER RUN which will protect your engine from rust and will help you to start you engine very easy the next time even after a long time of storage.

The fuel is delivered in a metal can which is the best solution to store the fuel in the better conditions for long time.